Western red cedar and eastern white cedar : the same species for building a cedar deck
Cedar, a wood resistant to the rigors of the Quebec climate
Cedar is without a doubt the species of choice for the construction of any outdoor project: decks, fences, terraces, pavilion, etc. Recognized for its durability, however, it requires regular maintenance and the application of an oil-based stain. Well-maintained cedar decks and patios typically have a lifespan of over 20 years.
They also have the advantage of containing few or no knots, which allows us to design a very high-quality product. The most commonly used varieties of cedar are western red cedar and eastern white cedar. Both types of wood have relatively similar properties and are naturally resistant to the elements, making them an excellent choice for designing your dream deck.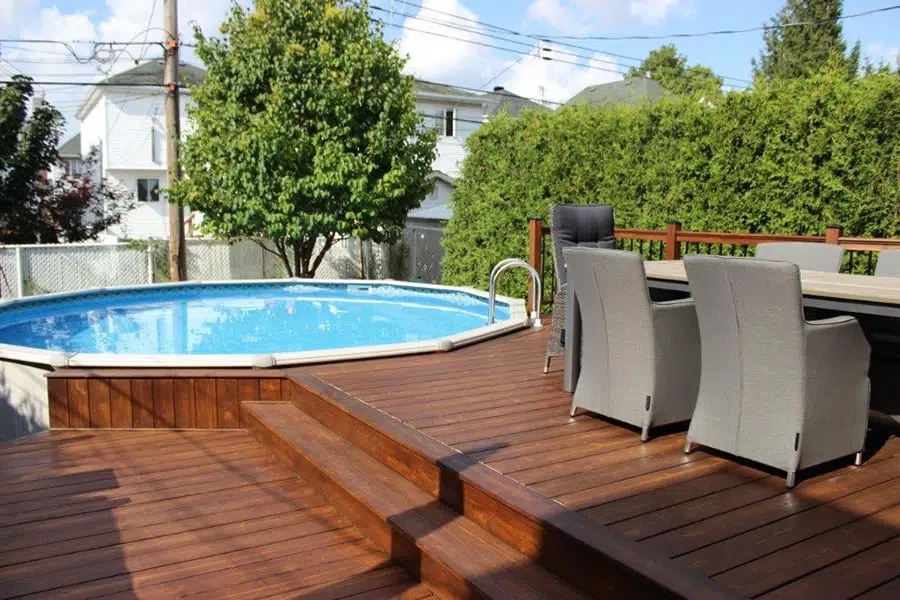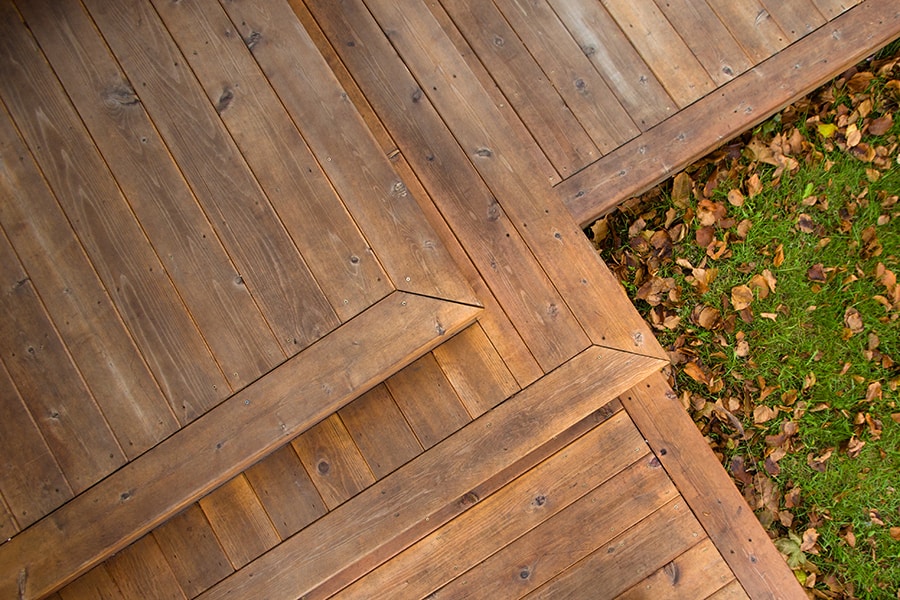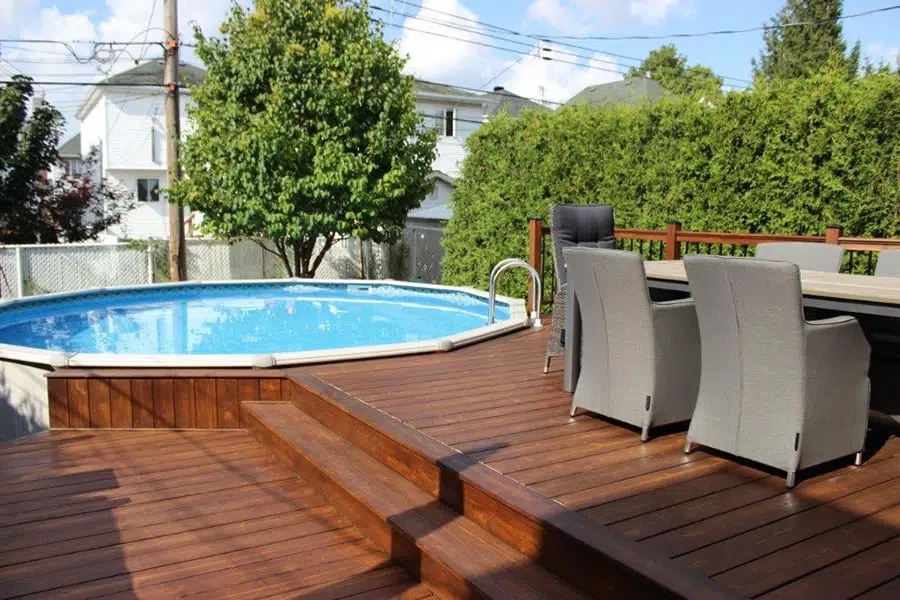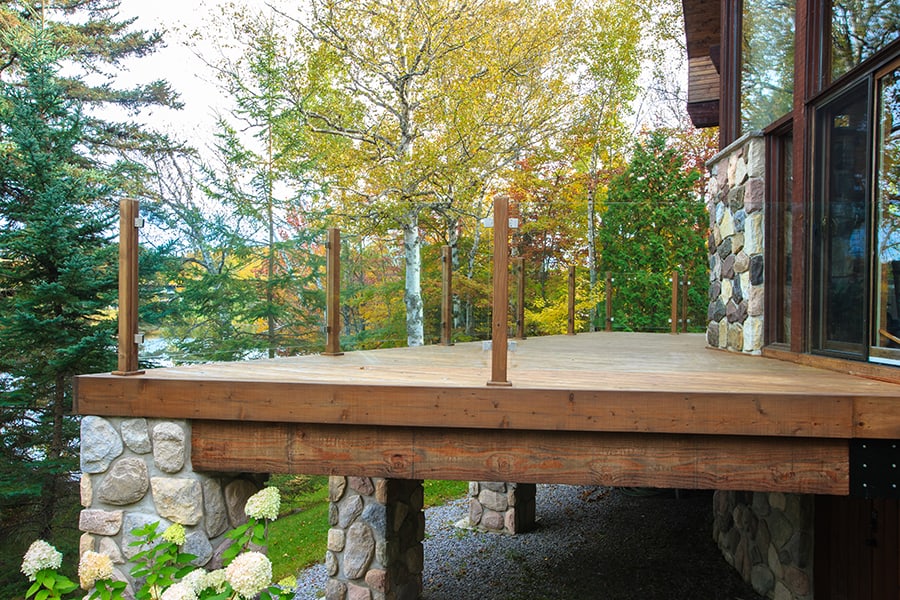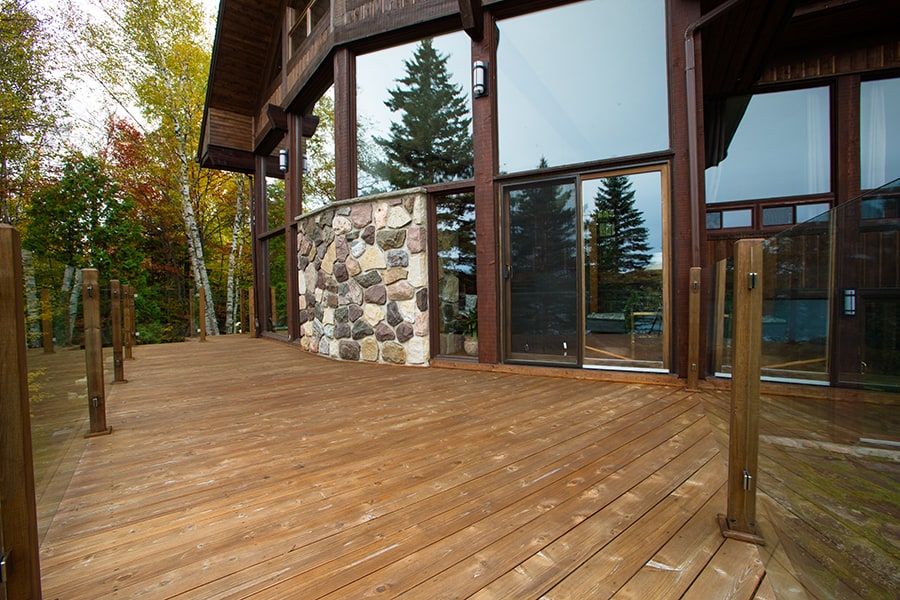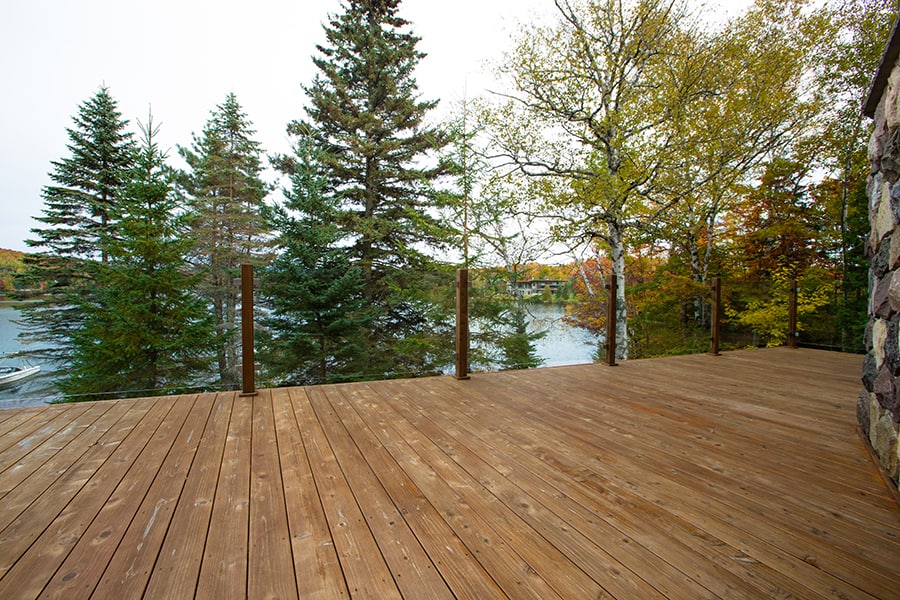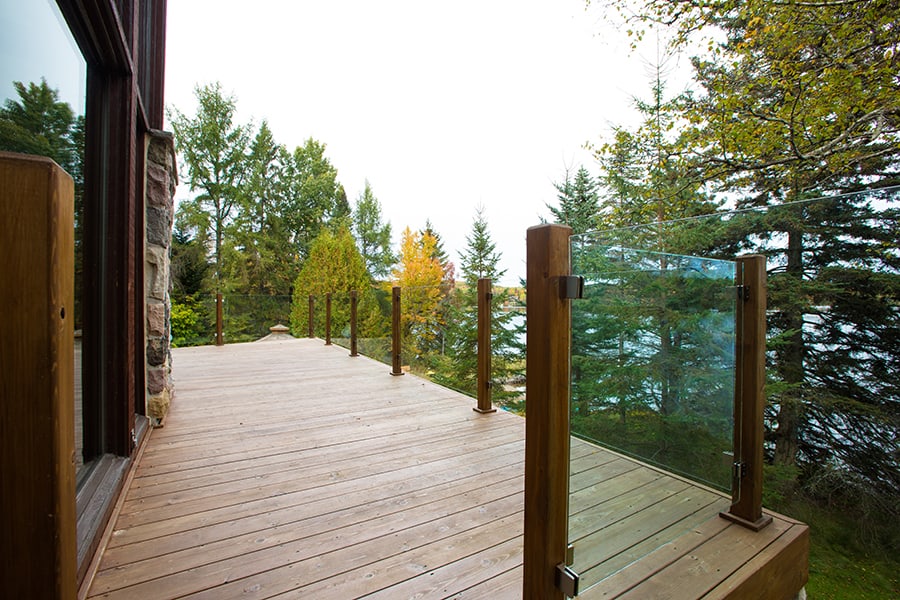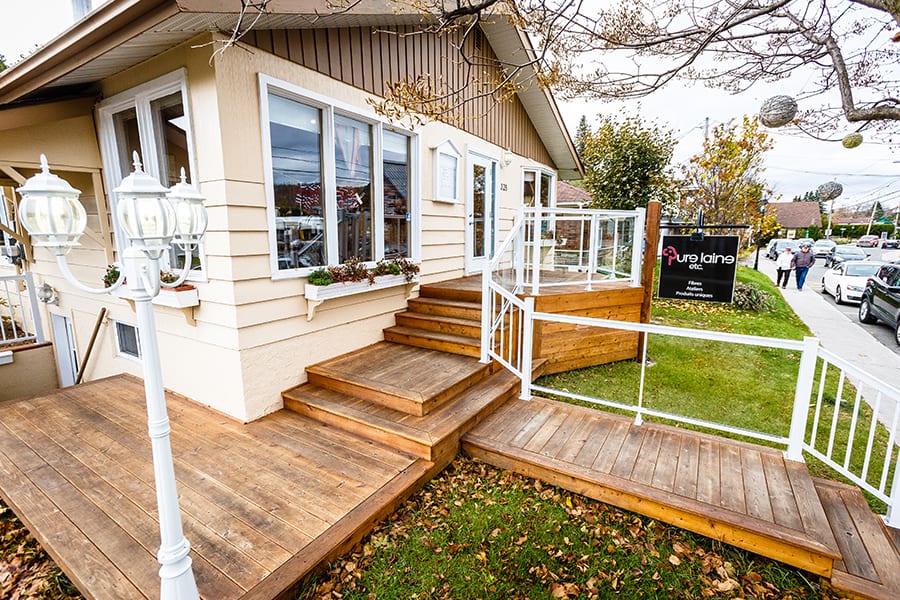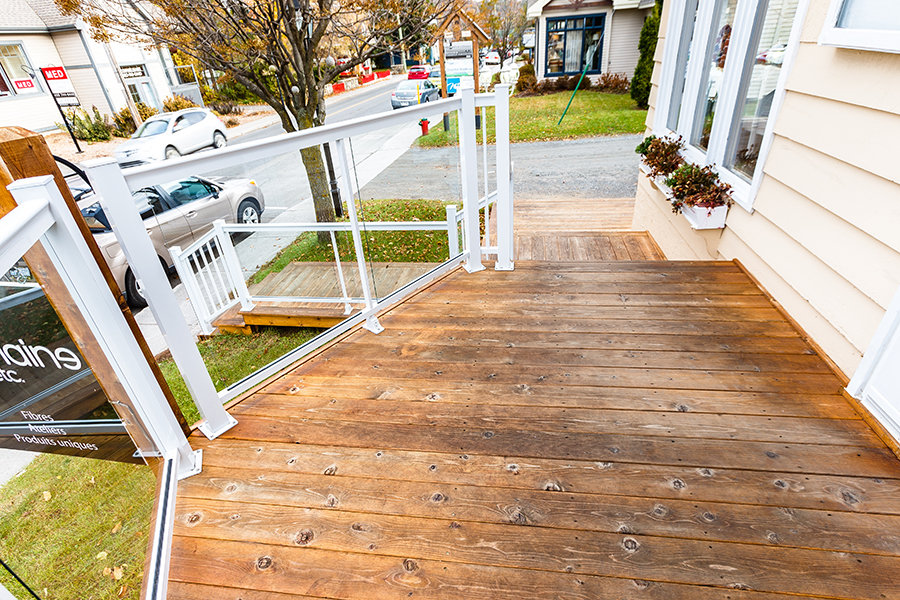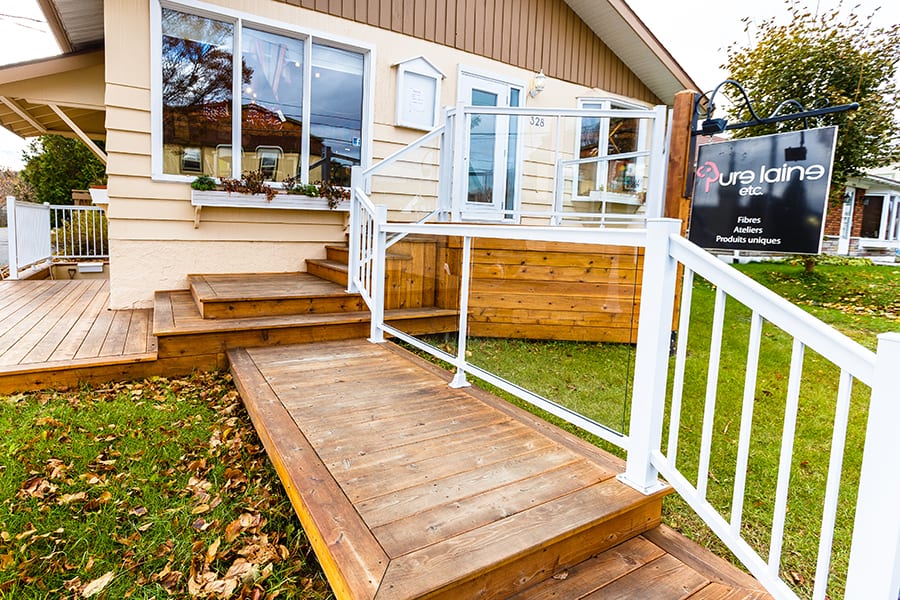 Highly resistant to temperature changes (does not deform or crack in humidity)

Is not treated with chemicals, making it an environmentally friendly decking material

Maintenance of a CEDAR WOOD DECK
You can opt for easy maintenance if you want to have a natural-looking cedar wood deck. The wood will tend to gray naturally. It is important to clean it every spring with soap and water. Cedar has natural oils that make it resistant to mold and insects.
If you choose to stain your white or red cedar decking, you will need to use an oil-based stain to prevent graying. In addition, a good annual cleaning with soap and water will be necessary annually.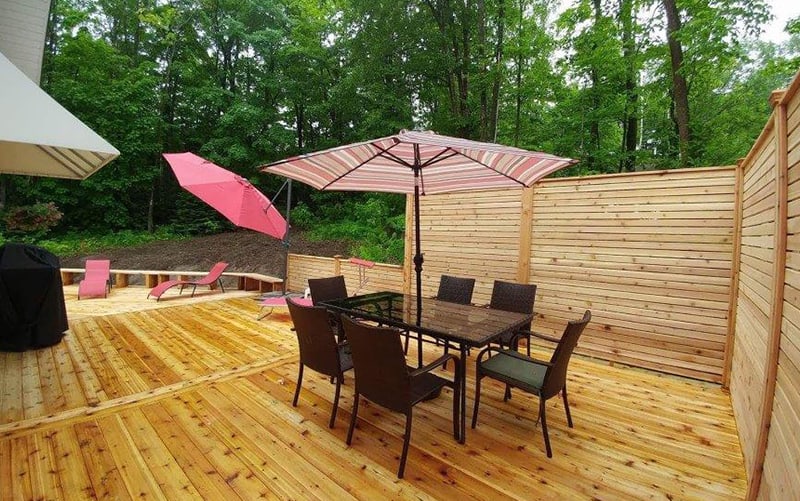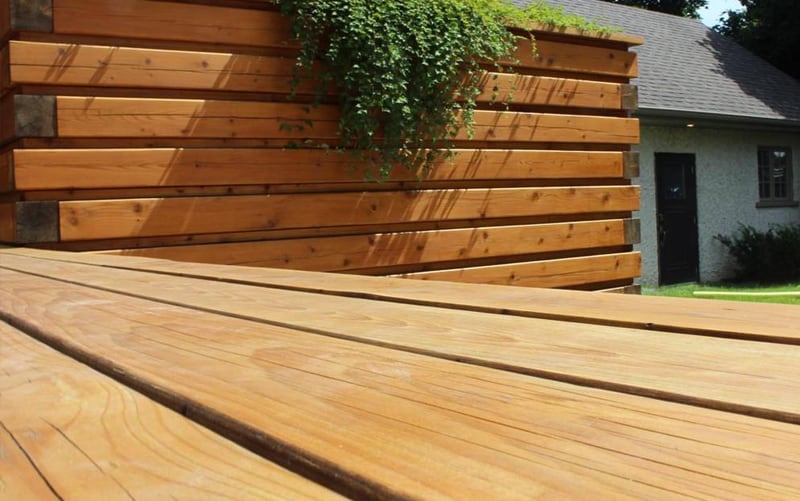 Choosing cedar for the design of your deck or terrace assures you of an exterior structure in good condition for more than 20 years. As it is a very dense type of wood, it will resist splitting and warping caused by the rigors of the climate.
The pros and cons of cedar vs. pressure treated wood or composite decking should be considered when deciding on the perfect decking material for your decking project.
The best 

GUARANTEES 

in the industry
The quality of the products and the professionalism of our teams allow us to offer you peace of mind. At Patio du Nord we are proud to offer you a UNIQUE warranty on the market!
We ONLY use stainless steel screws

Our treated wood is top quality.

Our composite materials have a lifespan of 25 years!
Our Ipe wood has a lifespan of 50 years!

All our structures are covered with a waterproofing membrane and guaranteed for 5 years!

Our screw pile foundations are guaranteed for life!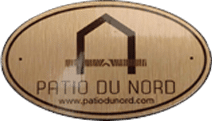 During the final inspection of the work, a certified Patio du Nord member will hand-deliver the Patio du Nord warranty to you, and a CERTIFIED Patio du Nord plate will be affixed to your structure!

* Certain conditions apply, see details with your representative.