Treated white pine decking, brown pine or green pine: the same type of wood!
A Patio du Nord in pine, excellent value for money!
It is distinguished from treated wood, which is often an amalgam of different species, namely spruce, fir, and pine. It is appreciated for its straight and uniform wood grain. Of better quality than pressure treated wood(amalgamated), it offers better value for money. For smaller budgets, pine can be reserved for the exposed portions of your exterior structure.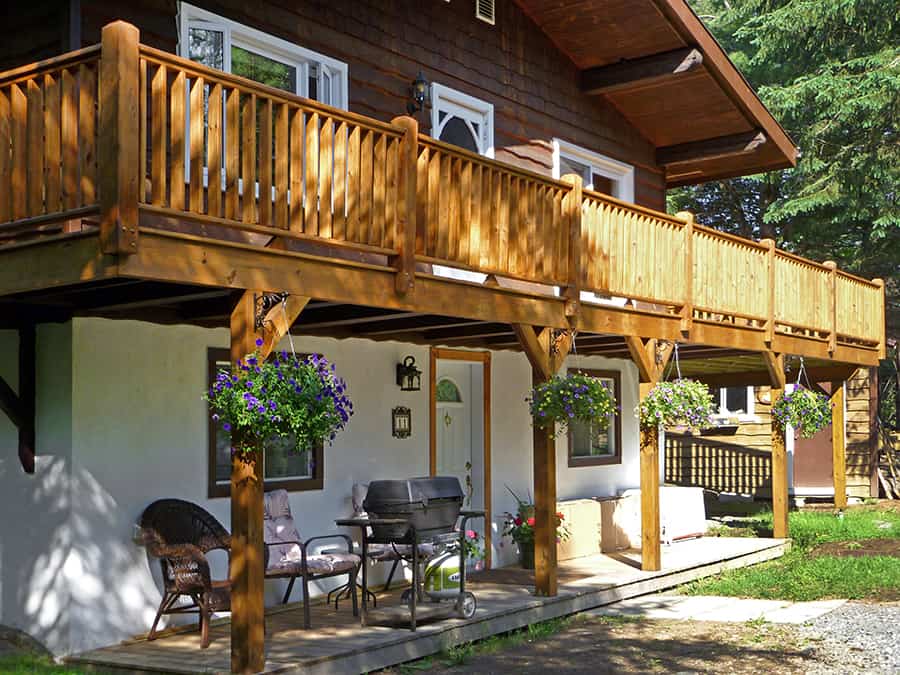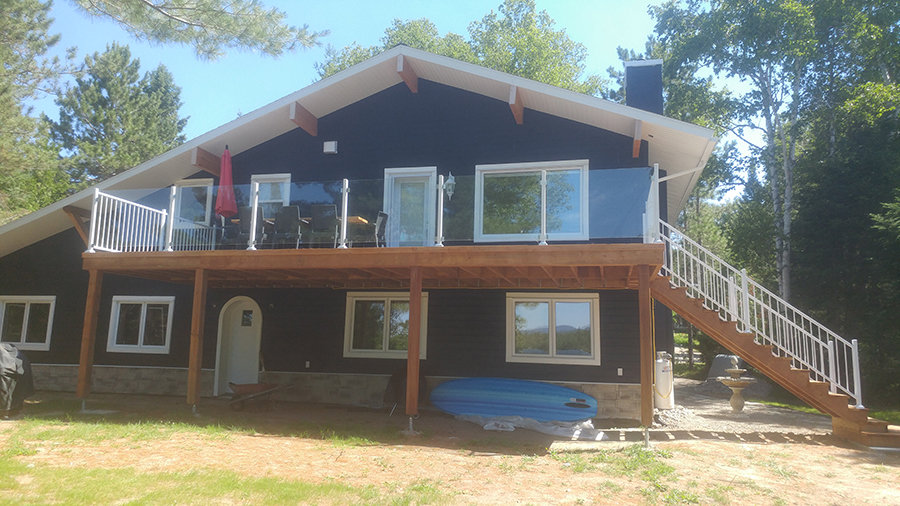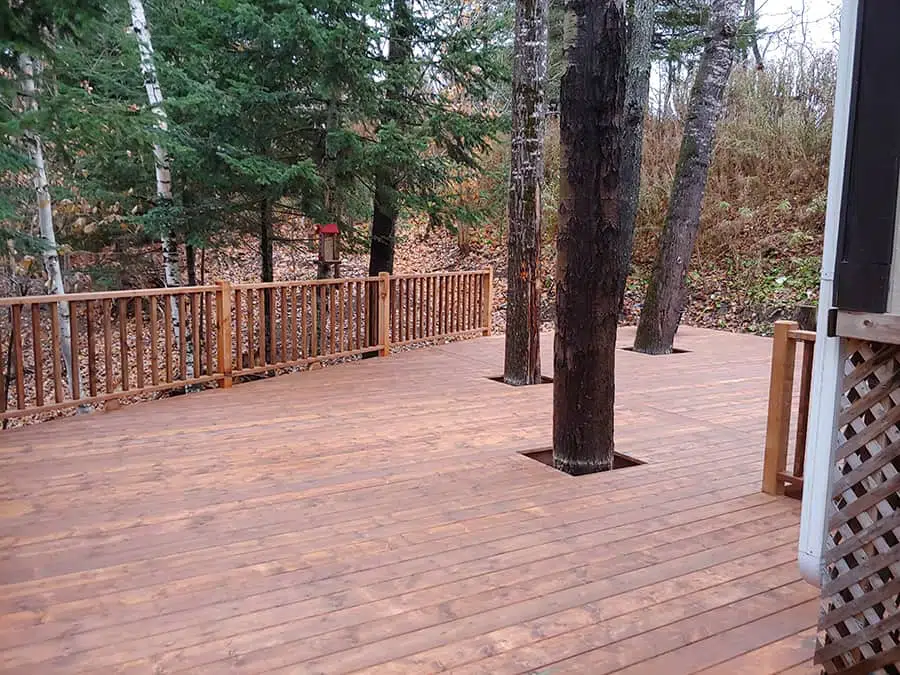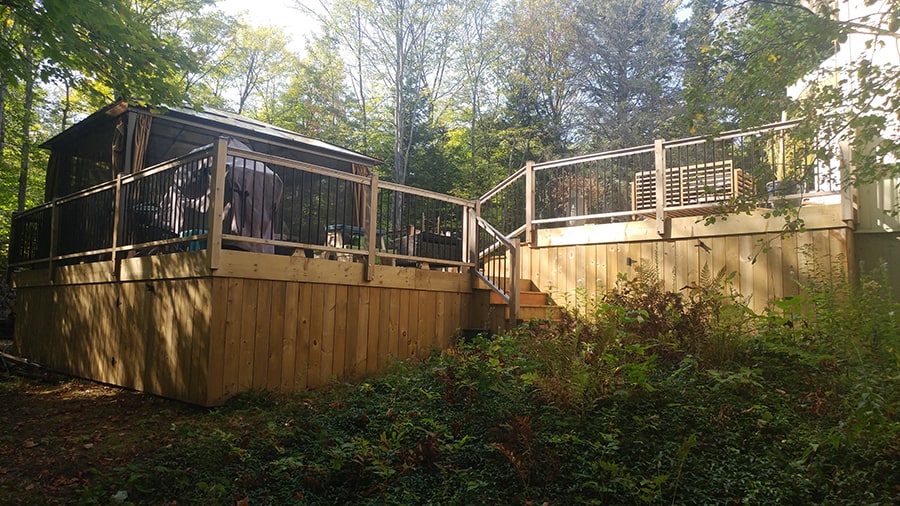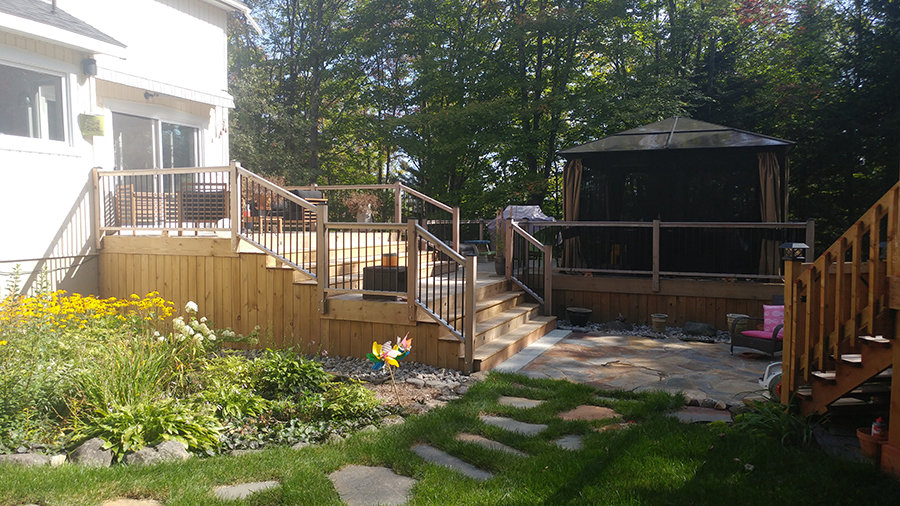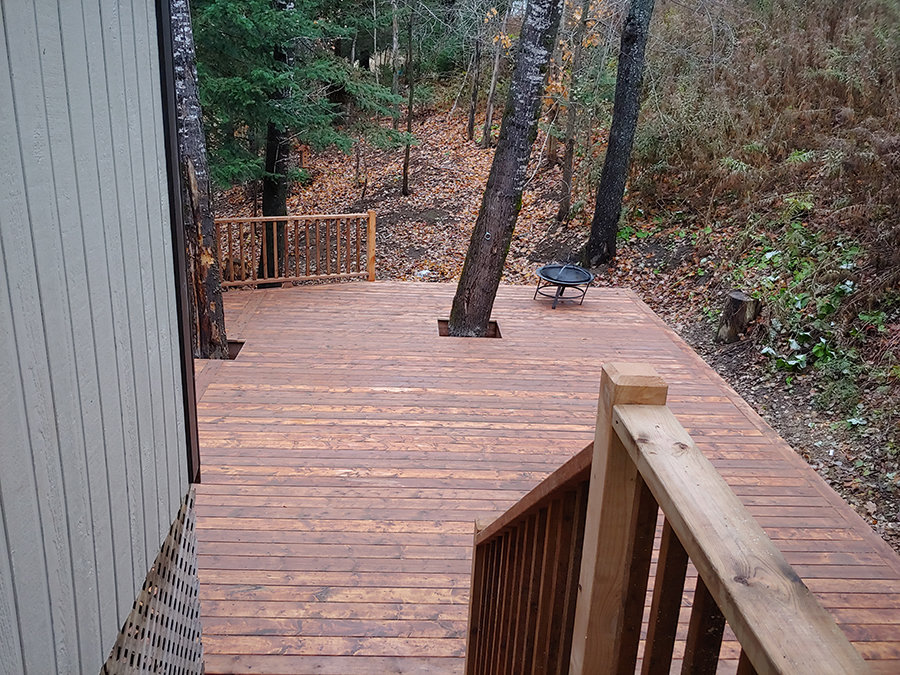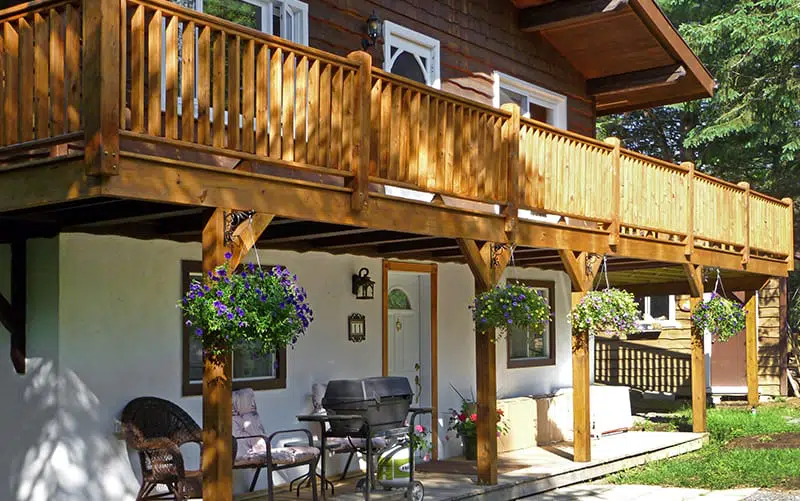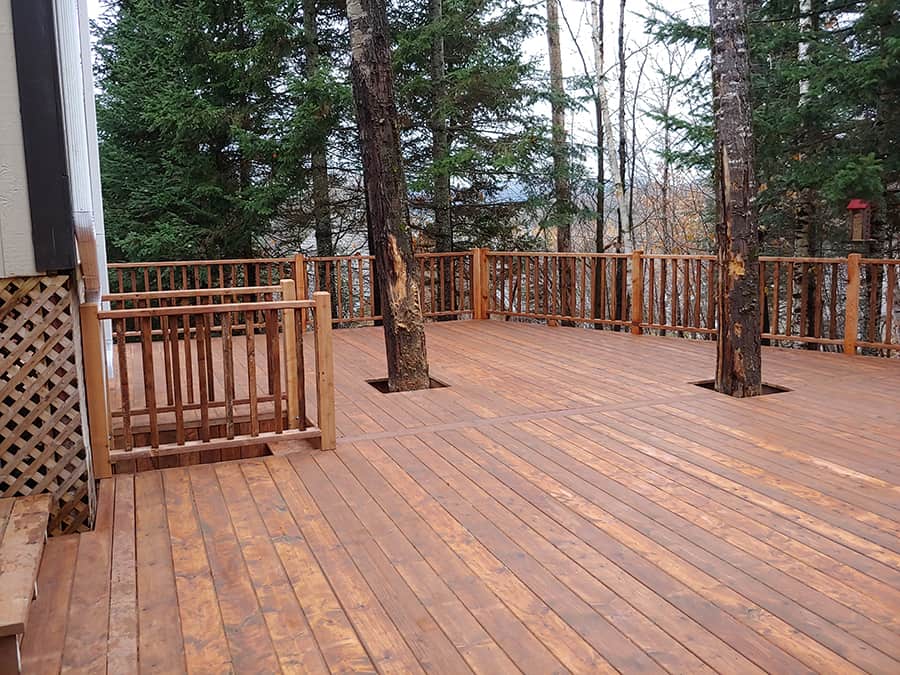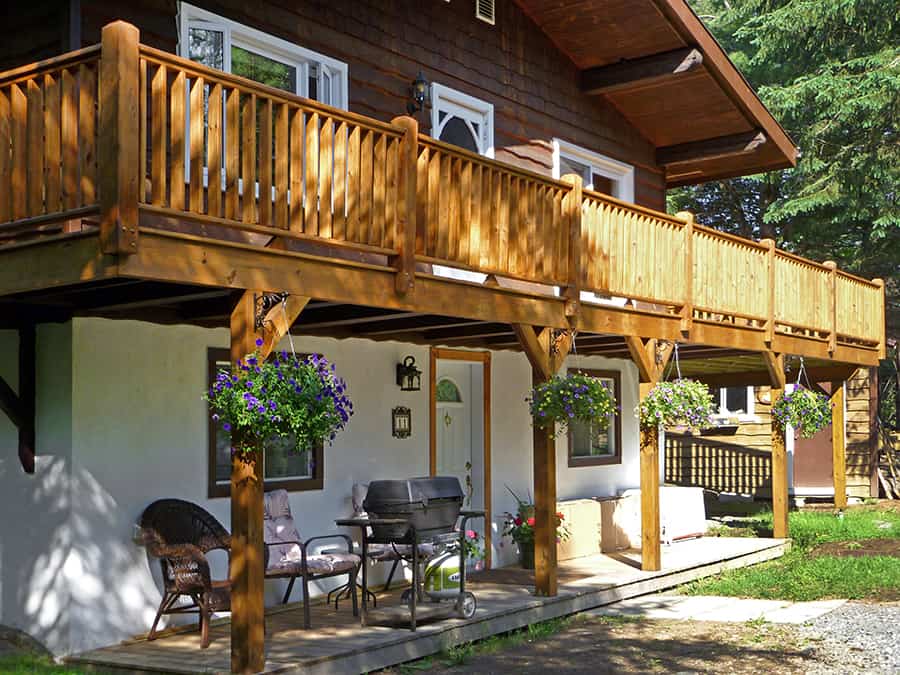 Require minimal maintenance

Very nice appearance (uniform decking boards)

Suitable for all types of decks and outdoor structures: patios, decks, gazebos, fences

Maintenance of treated pine structures
Treated pine requires minimal maintenance. We recommend using a water-based chemical-free stain for maintenance. This allows the wood to breathe and will not tend to chip. In addition, a good cleaning with soapy water each spring will revive its shine.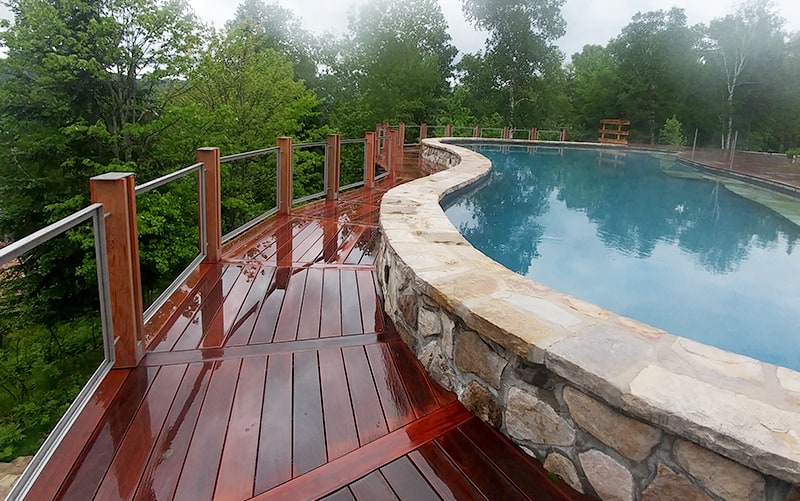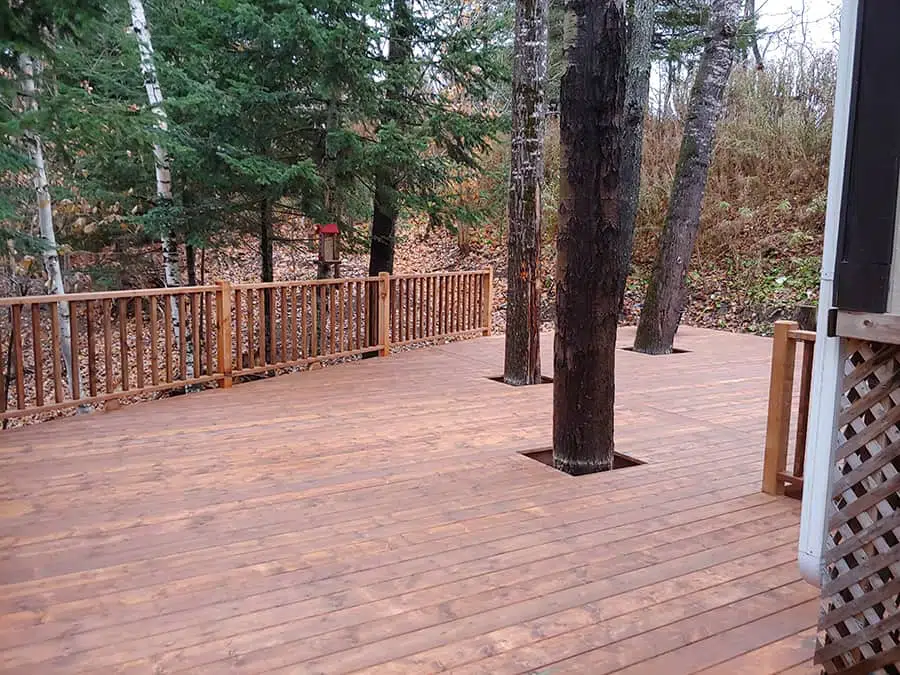 DURABILITY OF PINE decks and terraces
Pine patios and terraces have a lifespan of about 15 years and even more if they are well maintained. Pine is a material whose quality is highly appreciated by our customers. Because pine undergoes a pressure treatment process for ground contact, it naturally resists mold and insects.
The best 

GUARANTEES 

in the industry
The quality of the products and the professionalism of our teams allow us to offer you peace of mind. At Patio du Nord we are proud to offer you a UNIQUE warranty on the market!
We ONLY use stainless steel screws

Our treated wood is top quality.

Our composite materials have a lifespan of 25 years!
Our Ipe wood has a lifespan of 50 years!

All our structures are covered with a waterproofing membrane and guaranteed for 5 years!

Our screw pile foundations are guaranteed for life!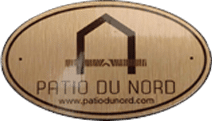 During the final inspection of the work, a certified Patio du Nord member will hand-deliver the Patio du Nord warranty to you, and a CERTIFIED Patio du Nord plate will be affixed to your structure!

* Certain conditions apply, see details with your representative.